Cottage Home Remodel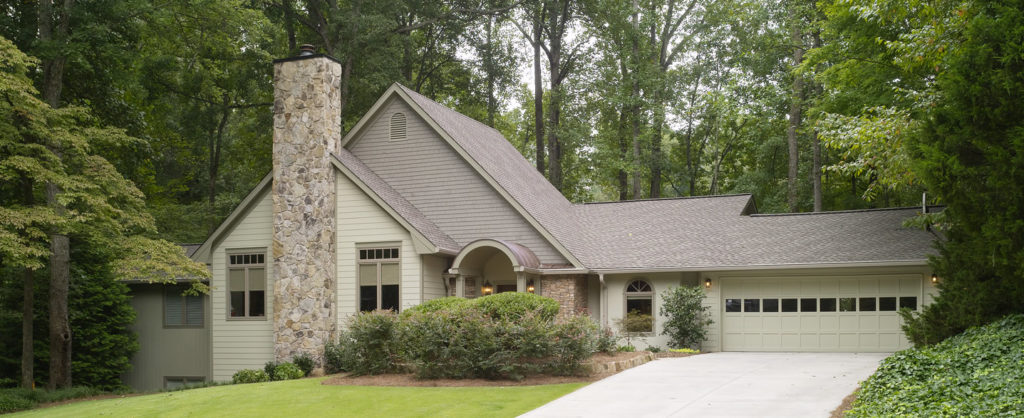 Our clients wanted to achieve several goals with this whole home remodel. They had a front stoop foundation leak problem that needed to be fixed. They also wanted to eliminate the stippled ceilings, add a family room open to the kitchen, and a custom created location to display a beautiful glass sculpture.
As a design build firm, our additional objective was to create a more inviting street/entry elevation. We visualized a front entry that added charm rather than a front door that dumped guests into the dining room at an old stone planter.
---
Front Entry and Art Niche
By creating a functional, exciting new front entry, we solved both the water and aesthetics issues. The entry has a properly water proofed foundation and a see-through location for the glass sculpture.
The remodeled entry now invites guests into the living room. We added a family room that encompasses a media area, a game table, and a wine buffet.
---
Kitchen
In the kitchen, we built a pantry from a garage niche, which created enough storage to need fewer cabinets and allowed for a more open layout. The existing cabinets were reused in the kitchen and buffet. Function, cost and creativity were our accomplished goals.
All cabinets from the kitchen were removed, refinished, and relocated to fit the new design. This solution was eco-friendly, requiring only minor cabinetry work, and saved our clients money.
---
Awards
Handcrafted Homes, Inc. won a 2009 CotY Award for the category "Entire House Under $250,000" for this remodeling project.
---