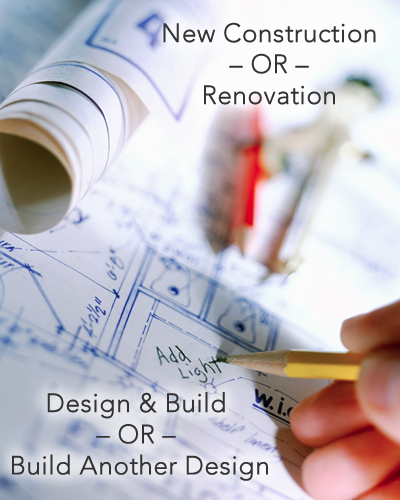 Our team at Handcrafted Homes, Inc. is happy to work with your architect, or we can Design and Build your remodel.
We believe that transparency and open communication create the foundation of a good working relationship. To build this foundation, we provide clients with detailed Cost Estimates, Scope of Work, Schedules, and Plans.
Handcrafted Homes is pleased to announce the latest addition to our services. We are now offering consultation to homeowners, which emphasizes our knowledge of design and construction for those planning or currently involved in a renovation project, even if your project will be overseen by another contractor. 
Itemized Cost Estimate
A complete breakdown of all costs involved with your project. CLICK HERE to see an example.
Scope of Work
A detailed description of the Project's description and activities. CLICK HERE to see an example.
Schedule
A complete breakdown of what will be done for your remodeling project, including deadlines for each task. CLICK HERE to see an example.
Specifications
A spreadsheet  detailing the selections of appliances, plumbing, flooring, etc.
CLICK HERE
 to see an example.
Plans
We submit plans to you for approval and make changes as needed. Click the image below to enlarge the sample plan.