What Our Customers Are Saying
Don't just take our word for it – take a look at what our customers have to say!
We are so appreciative that you and Judy are willing to help us repair and restore the damaged areas.  It gives us peace of mind to know that the work will be done correctly and to your high standards.
You're my kind of girl Judy Mozen and I appreciate your attention to detail and it's really been great working with you. I certainly don't want this to be the end of our relationship I am your friend and I consider you mine. 
My wife and I have used Handcrafted Homes for six major projects at our home during the past 15 years. Judy, Randy, and their team are the consummate professionals. The quality of their work and service is always excellent. They have great taste, and understand how to make things beautiful. Judy and Randy have enormous integrity, and I would recommend them without reservation.
Randy and Judy are professional, conscientious and bring a wealth of experience to bear on making their clients happy. I have worked with a good many contractors over the years and they are instantly credible and far and above what I was used to. They may be pricier than others but at the end of the day, you definitely get what you pay for!!
Handcrafted Homes is a class act! They exceed expectations and I would recommend them to anyone who wanted quality work done.
I highly recommend Judy and Randy. Their eyes were always on how we would feel about the finished product. Judy's attention to detail saw issues that we initially did not anticipate and in our renovation allowed us to consider more options.
Aside from their excellent work and sub-contractors, Judy & Randy created a level of trust with us that, I believe, is absolutely necessary in a project like ours.
I can highly recommend Handcrafted Homes, Inc. We have used them on several projects and they are very professional. Our last project was turning a master bath, closet and bedroom into a beautiful larger master bath and large closet. Judy Mozen designed the bathroom layout with attention to detail and scale. Randy, Judy and their team worked closely with us through the whole project. We were very happy with the end result and would highly recommend them for any project.
We had water damage to our home. We had 4 contractors come in to give estimates. Even though Handcrafted came in as the highest, they were the only one who said they would work with our insurance company. They also had a good reputation and were highly recommended by a friend. The supervisors and subs who did the job were fantastic. Every phase was checked to make sure it was done correctly, which meant that Judy had to go twice to our insurance company to get more money, and she was successful. Judy also helped us with picking out certain materials that had to be replaced (like marble and tile) so her background in design really came in handy. Her partner (and husband), Randy, was very helpful in keeping track of all the expenses, making inspections of completed work, and if there was a problem, both Judy and Randy were there to get it solved. We are very pleased with our newly renovated home and so glad we used Handcrafted Homes for this project. We would use them again.
Handcrafted Homes did an extensive renovation of the terrace level of my home, involving gutting rooms to the studs and adding soundproofing, insulation and a new HVAC system. They were wonderful to work with, prompt and responsive, and their craftsmanship is exemplary. My stained woodwork is some of the most beautiful I've ever seen. We have used various contractors over the years, but will only use Handcrafted Homes from now on. I highly recommend them.
What is great about Handcrafted Homes, Inc.:
Meticulous attention to detail by all involved, not just Judy and Randy.
Their standards of quality.
Involving homeowner in all aspects of decisions and not only taking the time that takes but engaging in that effort (vent hood, back splash tile, granite around fireplace).
What HCH expects from their subs…and they deliver and work under that scenario. Held to very high standards.
Judy's ability to say no to customer on their design idea but yet be open to ideas that were not her own.
Judy staying the course and not giving in when we could not reach a decision due to cost etc., and being willing to keep going back to the drawing board when it took more of her time. Not compromising just to get it done.
The desire to take care of other things not related to the construction while on the job, i.e., doors, leaky faucet, windows.
How they react to an issue (concrete dust, recirculation pump, dishwasher warranty, etc.)
Watching our money.
Being willing to allow us to procure items of interest to us.
Handling my many emails on Monday (with patience).
Not only are Judy and Randy the finest contractors I have ever dealt with, they have outstanding supervisors and sub-contractors! They ALL are extremely honest and sincere. They are very straightforward in addressing any issues at hand and very resourceful in finding the solution. They also are exceptionally respectful of the homeowner and the timeline of the job and the budget. They are superior in every way we can think of! I recommend them highly and we would never use anyone else. They are the best!
I can highly recommend Judy Mozen and Randy Urquhart of Handcrafted Homes.
Judy Mozen pays attention to every detail of a job, and I found her standards to be as high as, or higher than, my own. Both Judy and Randy made every concern I had their own. Unlike other contractors I've dealt with, they did not minimize any of my concerns or try to avoid them in any way. As a result, I developed a high level of trust in this team which is a big plus when undertaking any construction project.
Judy was also extremely helpful with design decisions, and I never felt the need for an independent designer. Randy provided exceedingly detailed analyses of costs so I could see what I was paying for. He was also skilled at handling prompt follow up on pending issues. Furthermore, he always maintained his calm, unflappable personality even during the most stressful situations.
Much to my surprise, since I had assumed no contractor completes the job when they say they will, Handcrafted Homes finished my bathroom remodel the week it was scheduled to be completed! I was so pleased with this team that I expanded my renovations to other areas of my house.
Handcrafted Homes does extremely high quality work and stayed focused until the project was completed to our satisfaction.
When we decided to move forward with the remodel of our kitchen and two baths, we started by obtaining a list of the top 20 residential contractors in Atlanta. After interviewing each by phone, visiting the companies' websites, reading online reviews, checking client references and reviewing the Better Business Bureau profile of each company, Handcrafted Homes rose to the top. The reason for its sterling reputation was evident from the first meeting. The sincere professionalism displayed by Judy Mozen and her team was extraordinary. They truly listened to what we wanted and, using the expertise gained from their broad and extensive experience, were able to offer suggestions that brought about an end result that far surpassed our expectations. Their knowledge of project management from initial design to all aspects of implementation was invaluable and they obviously take great care in hiring staff that echo their strong belief in professionalism, knowledge and high quality.
Handcrafted Homes, Inc. showed great expertise in working with our established budget. They were excellent at guiding us through the process of decreasing costs on some items and using that surplus on others which allowed us to emphasize aesthetic or structural elements that enhanced the final result. The selection of sub-contractors was made easy by their recommending those with which they had previously worked and had vetted to ensure quality.
I would strongly recommend anyone considering a remodel or renovation to seek the help of an experienced and trusted contractor. We have been fortunate to find that in Handcrafted Homes, Inc.
We have been extremely impressed with Handcrafted Homes creative approach and strict attention to detail and client satisfaction. They worked to create a Terrace Level for our home that is now the center piece of the home. If you are a busy professional that wants someone to focus on your project and care about it like you would if you had the time then Judy and Randy are your people.
Handcrafted Homes did a superb job on a very complicated remodeling project that involved structural problems in our home. They came up with creative solutions for addressing the structural problems that gave us a beautiful new living area. This is the second time we have used them on a major remodeling project, and I would recommend them to anyone.
Handcrafted Homes…from Randy and Judy to all the great superintendents to all the 'guys'…were fabulous. I was sorry to see my renovation come to an end! Bet you don't hear that often!
Handcrafted Homes did a terrific job renovating my kitchen last year. During the design process, Judy Mozen listened carefully to what I wanted in the new kitchen and worked carefully to create a design that fits well with the rustic interiors elsewhere in my house. Judy met with me frequently as the kitchen was being renovated and did not force me to make too many decisions at one time. The new kitchen is beautiful, functions well, and includes many design features I never would have imagined on my own.
Team members did a good job of cleaning up at the end of the day, keeping my house livable throughout the course of the project. Judy was careful to explain special needs at my house to subcontractors and got them to correct any mistakes they made at no additional cost to me. Handcrafted Homes created clear and detailed financial records and provided explanations and change order forms whenever changes were needed that would cause the budget to exceed original estimates.
Judy Mozen is very active in the community, particularly on issues that benefit the building community and their customers. While working on my kitchen for example, she spoke with government officials in the City of Atlanta about changes in the inspection process that would reduce costs and delays for homeowners who are renovating their homes. Judy also serves on the board of trustees of the Atlanta Technical College Foundation.
The owners and staff of Handcrafted Homes are knowledgeable and trustworthy. I have recommended the company to several friends considering renovations and would choose Judy as my contractor if I decide to initiate another project.
I have learned from experience that one of the most important indicators of a good builder is if they have clients that would work with them again. I can say that there are no other builders I would ever want to hire. Randy and Judy are some of the most honest and talented people I have ever worked with. They insist on having scheduled meetings to go over questions and keep the client updated. In our experience, cost over-runs were due to our changes and they always let us know what the expected effect of the changes would be. They provided us with timely billings and included all the original invoices so we could see exactly what we were paying for.
Judy is a visionary. She has immense talent in envisioning a project and constantly comes up with improvements. She designed our extensive remodel and came up with plans that far surpassed what paid architects drew. I was continually amazed by her creativity.
Without a doubt, Randy and Judy are some of the most honest, reliable people I have ever met. After the job was completed, they always followed up on any open items or concerns we had. They did everything they said they would do and after the job was completed, still responded to our calls as they did when they were on the job site.
Dear Randy, Judy and Rick,
Thank you all so much for your time, energy and expertise this year in helping us fix our house.
We are forever grateful.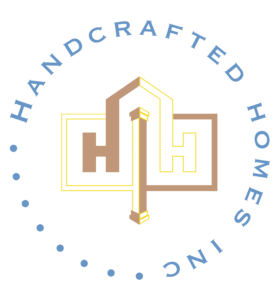 Like what our clients have been saying?
Contact us today for a complimentary consultation!