Caterer's Prep Kitchen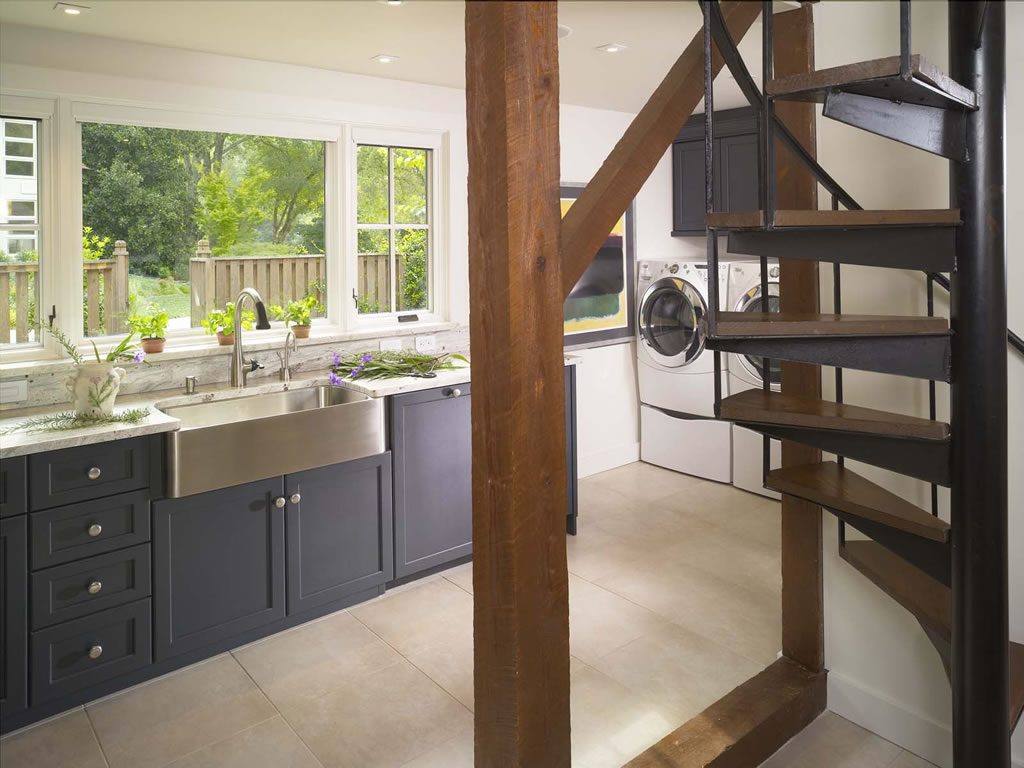 Why Have a Second Kitchen?
If you love hosting events with family or friends, then you are surely familiar with the hassles of trying to keep an overflowing kitchen at bay. Open floors plans have become more popular in recent years, but one potential downside can be having a cluttered kitchen in plain sight.
When our clients came to us, they told us they were fond of entertaining, so as part of their full-house remodel, we designed one of the most important aesthetic and functional improvements in this home. We decided that rather than one huge kitchen, we would create a caterer's prep kitchen adjacent to the main kitchen.
This was one part of a home remodel. You can view more information on the main Lodge remodel here, the main kitchen here, and the relaxing modern spa here.
---
 Special Features of this Caterer's Prep Kitchen
To meet the challenge of storing dishes and supplies for entertaining, the caterer's prep kitchen has an abundance of cabinets and closets.
The secondary kitchen and the main kitchen are separated by a pocket door. By keeping the areas separate, the caterer's kitchen helps remove the unsightly items from view while also allowing for additional cooking and preparation with its double ovens, refrigerator, microwave, cooktop, dishwasher, and ice maker.
The cabinets in the prep kitchen are painted a charcoal color that complements the antique glaze finish of the butternut wooden cabinets in the main kitchen. 
---
But Wait! There's More…
This room needed to balance function with aesthetics, so there's also a planning desk that doubles as a flower & centerpiece prep area.
The countertop overhangs for a folding area, which is pretty handy, considering this room also stores a small, secondary laundry area, which we created so that the homeowners had an easily accessible place to wash linens from any parties, plus towels used in their home Spa (there is a larger laundry upstairs).
---
Awards
Handcrafted Homes, Inc. won the following awards for this project:
2012 NARI National, Green Project Recognition



2011 NARI Atlanta, Entire House Over $1 Million

2011 Earthcraft Renovation, Project Team of the Year
---